Independent Broadcast and Publication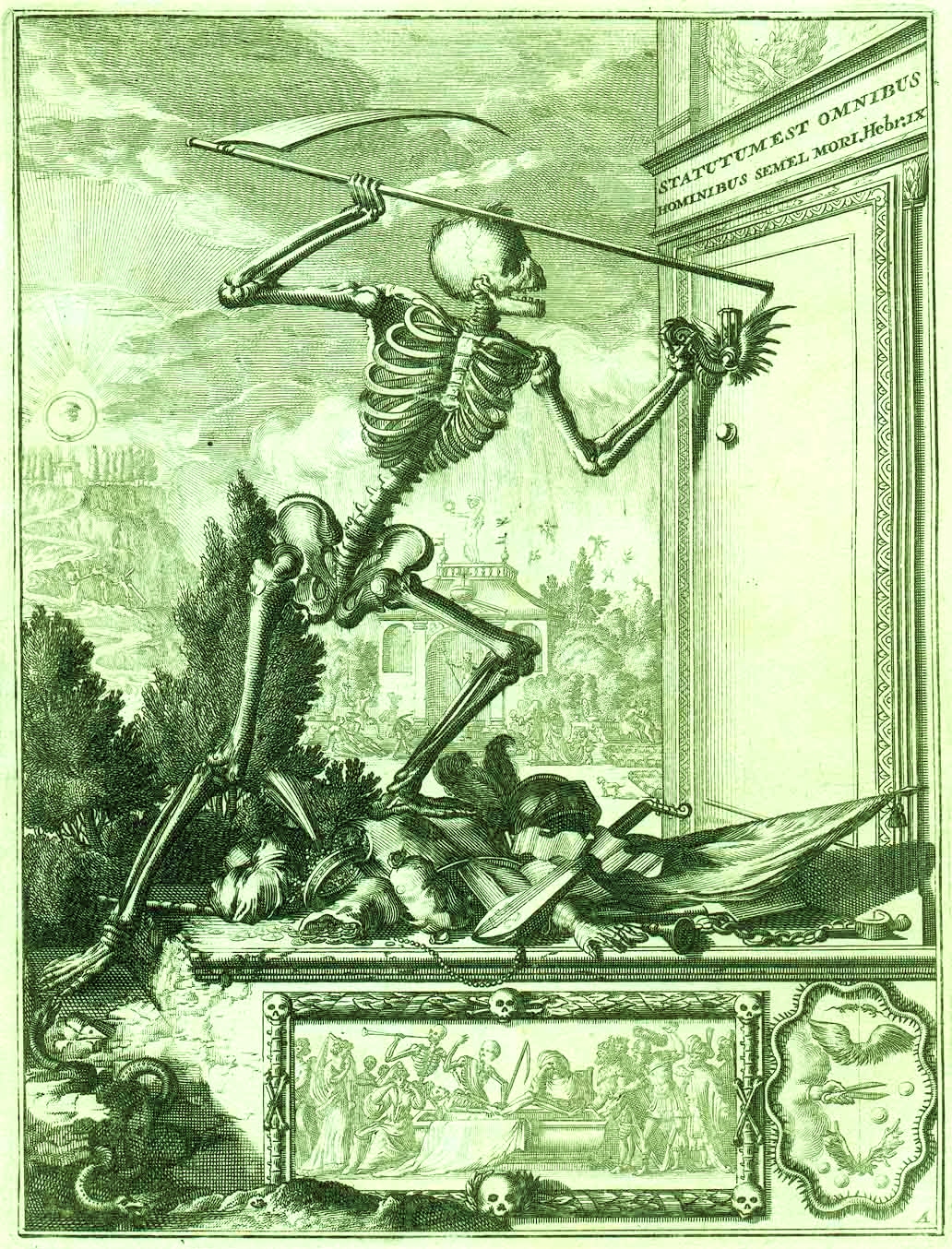 At Revision Media we provide an independent talk radio broadcasting platform and online publication for people maintaining sovereignty through exchange of information, perspectives and ideas.
–stream–
Call in: (855) 492-6049
International callers outside U.S. see contact page for country exit code prefix
Enter international exit code prefix by country - wait for prompt - enter call-in number - then press #
United Kingdom – 020 3514 1993
Recent Archive: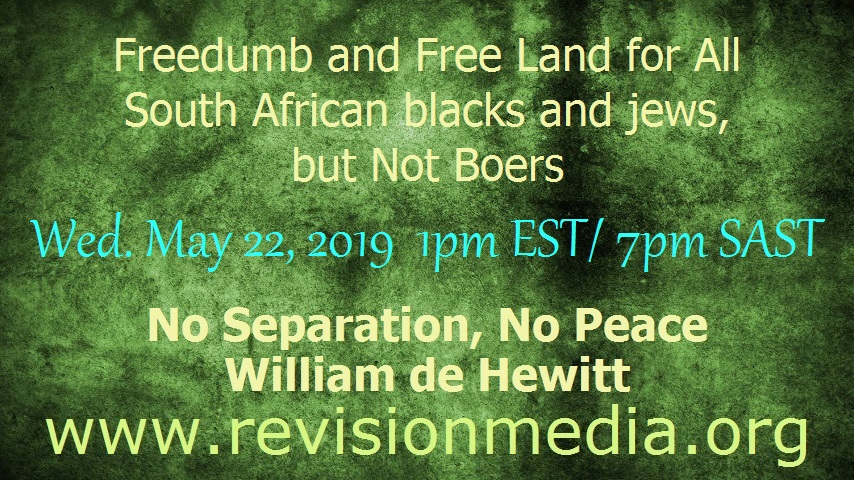 William de Hewitt –– No Separation, No Peace! – Freedumb and Free Land for All South African blacks and jews, but Not Boers – 2019-05-22
Recent Archive:
Voice of National Socialist Reason – Debut Broadcast – 2019-05-20
Recent Archive: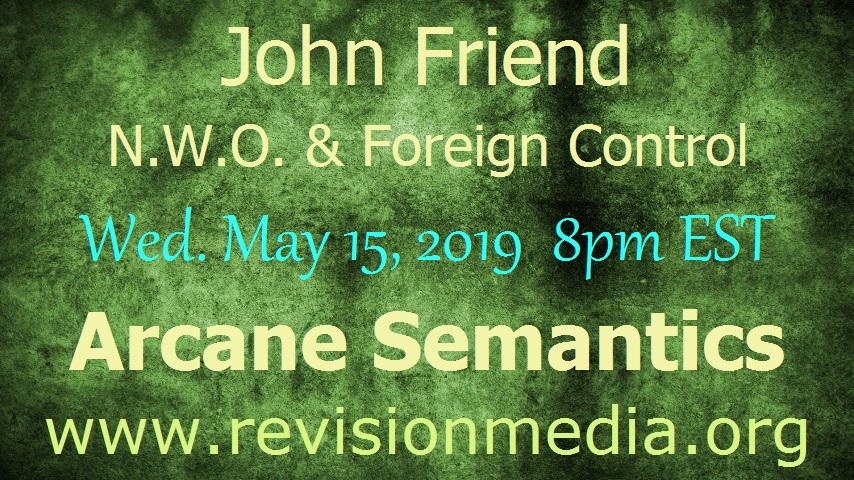 Arcane Semantics – John Friend – N.W.O. & Foreign Control – 2019-05-15
Recent Archive:
Arcane Semantics – Paul Edward Stevenson – Kalergi Plan & Globalism – 2019-04-24
"Broadcasting Radio Empowerment"